History and Background
The Harwood Farm Trust was established by Miss Myra Annie Zita Arnaboldi by way of a Deed of Trust dated the 9th of November, 1981.   The Trust was established to ensure that Miss Arnaboldi's aspirations were realised.  Details of these are included in the Trust's Mission Statement.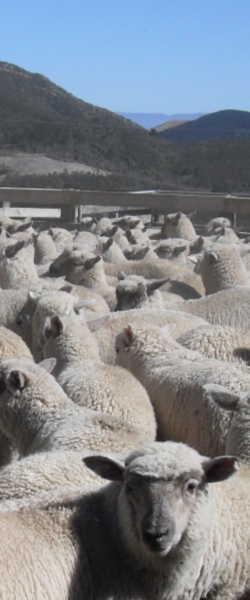 The Trust is a Charitable Trust established under the Charitable Trusts Act and has been registered as a charitable entity under the Charities Act 2005. 

The original Trustees were Miss Arnaboldi, John Watson, Chartered Accountant, and Michael Dodson, Solicitor.  On the death of Miss Arnaboldi, Peter Smith of Dannevirke was appointed as a Trustee in her place.  Peter retired in accordance with the terms of the Trust Deed and was subsequently appointed as an Advisory Trustee until his death.

Subsequently, on the retirement of John Watson, John Dodson of the firm MCI & Associates Limited was appointed in his place and on the retirement of Michael Dodson, Murray Pringle of the firm Lloyd Dodson & Pringle was appointed in his place.  Consequently, upon John Dodson's retirement from MCI & Associates Limited that firm's Trustee Company, MCI Trustees Limited was appointed as Trustee in John Dodson's stead.  John retains an interest in the Trust, having also been appointed an Advisory Trustee.

There is provision in the Trust Deed which requires that there will always be a Solicitor and a Chartered Accountant appointed from the firms of solicitors and accountants who acted for Miss Arnaboldi during her lifetime.

The current Trustees of the Harwood Farm Trust are:  Murray Pringle, and MCI & Associates Limited, represented by Moira Paewai, and Shaun Morgans.

The Trust owns 1253 hectares of rolling to fairly steep land, and farms approximately 6500 stock units.  There are several plantations of melanoxylum trees which have been established on the property by Max Buckendahl, the Farm Manager.  In addition, the Trustees have off-farm investments.  Max Buckendahl has been associated with the property for some years.

Further information about Harwood Farm and The Harwood Farm Trust can be found in a document entitled "Harwood History" by Michael Dodson (available online as a PDF file, 2MB).